100 French words you need to know – Common French Words
You learn common French words, because they are 100 French words you need to know! The proposed Basic French vocabulary in the pictures is the perfect way to learn French for beginners! French is said to be the most beautiful language in the world! If you want to start speaking French, you are in the right place! Video vocabulary such as basic French vocab are words that every beginner should know! In the video, you will meet the really useful French nouns! Words like this in French are sure to help you in the conversation! The language learning video is French words for beginners. If you want to start learning French, you are right now! Be sure to turn on the video and get to know French!
Basic French vocabulary in the pictures
Do you like French, but don't know how you can learn it? Explore common French words with our 100 basic French vocabularies in the pictures! To French words, you need to know! What do you have to do? You must turn on the video while learning French. Then you will hear 100 basic French words in turn! The best part is that you will enjoy learning French with our video! Why? You will learn French words in the pictures! Useful French vocab is the best set of French words! These French words are used in everyday life! Therefore, do not wait! Turn on the video and learn the basics of French!
Words in the video:
Fire – Feu
Water – L'eau
Day – Journée
Night – Nuit
Rain – Pluie
Sun – Soleil
Moon – Lune
Cloud – Nuage
Spring – Le Printemps
Summer – L' Été
Autumn – L'automne
Winter – L'hiver
Lake – Lac
River – Fleuve
Tree – Arbre
Flower – Fleur
Park – Parc
City – Ville
Village – Village
Road – Route
Street – Rue
Plane – Avion
Car – Auto
Bike – Bicyclette
Bus – Bus
Ship – Bateau
Train – Former
Scooter – Scooter
Taxi – Taxi
Shop – Boutique
Money – Argent
Wallet – Porte Monnaie
Price – Le Prix
House – Loger
Door – Porte
Window – La Fenêtre
Floor – Sol
Stairs – Escaliers
Room – Chambre
Bed – Lit
Blanket – Couverture
Pillow – Oreiller
Wardrobe – Penderie
Clock – L'horloge
Lamp – Lampe
Kitchen – Cuisine
Chair – Chaise
Table – Table
Fridge – Réfrigérateur
Cup – Tasse
Plate – Une Assiette
Breakfast – Petit-déjeuner
Lunch – Déjeuner
Dinner – Dîner
Bread – Pain
Coffee – Café
Tea – Thé
Vegetables – Des Légumes
Fruits – Fruit
Bathroom – Salle De Bains
Washing Machine – Machine À Laver
Bath – Bain
People – Personnes
Man – Homme
Woman – Femme
Kid – Enfant
Family – Famille
Mom – Maman
Dad – Papa
Grandmother – Grand-mère
Grandfather – Grand-père
Heart – Cœur
Hand – Main
Eyes – Les Yeux
Socks – Chaussettes
Pants – Les Pantalons
Shirt – Chemise
Hoodie – Sweat À Capuche
Boots – Des Chaussures
School – École
Shopping Center – Centre Commercial
Church – Église
Office – Bureau
Lift – Ascenseur
Computer – L'ordinateur
Telephone – Téléphone
Tv – Le Téléviseur
Book – Livre
Newspaper – Un Journal
Letter – Lettre
Picture – Image
Camera – Caméra
Glasses – Lunettes
Guitar – Guitare
Box – Boîte
Backpack – Sac À Dos
Bag – Sac
Suitcase – Valise
Dog – Chien
Cat – Chat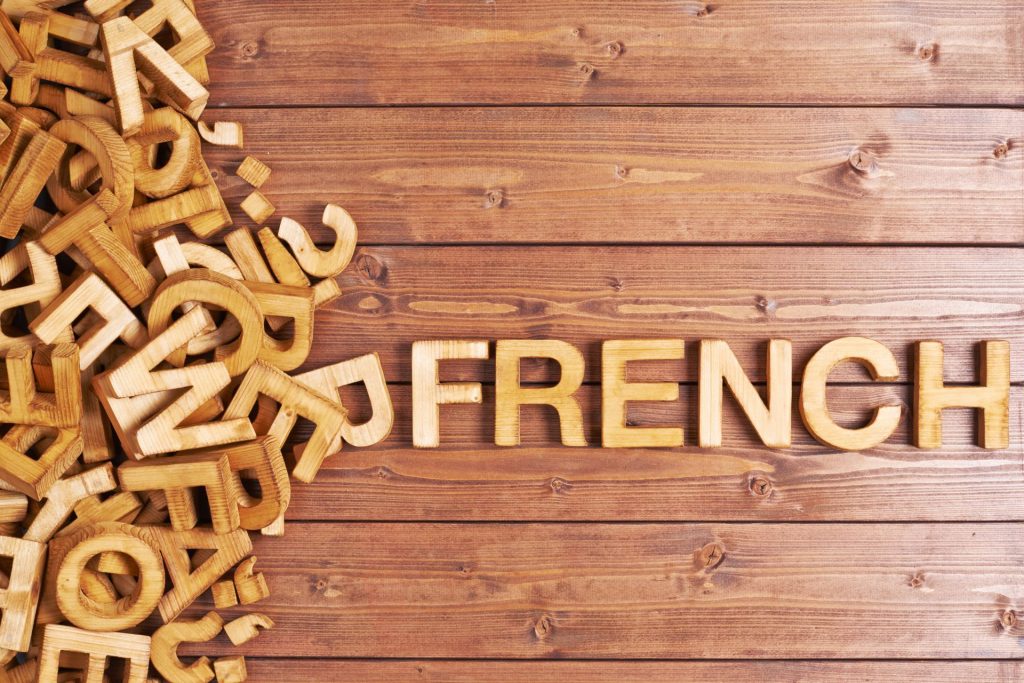 You check out our previous post "French vocabulary: EAT, TRAVEL, WORK to learn while you sleep | Learn French while you sleep".
You also visit our channel on Youtube!